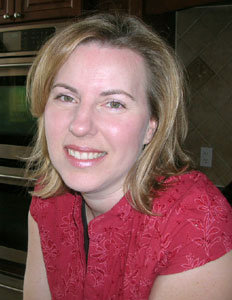 ABOUT THE CHEF

My name is Michele Piironen, Personal Chef, owner of Food To Grow, wife, and full-time mom to 2 wonderfully active children. I began Food To Grow in 2005 with their health in mind. My main business objective is to bring families back to healthy eating.

I am a Certified Food Handler recognized by the City of Ottawa Public Health Unit, and a member of both the Canadian Personal Chef Association and the USPCA. My training as a personal chef, through the Culinary Business Academy and Algonquin College (Food Theory) has given me the knowledge and the skills necessary to bring healthy, nutritious eating back into the home.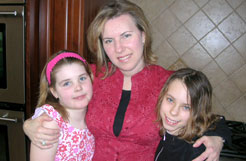 The balance of my training has been hands on, and it began shortly after my youngest daughter was born. She has MID, which is short for Mild Intellectual Disability (in our home however, we look for each individual's unique abilities, rather than their disabilities). In a nutshell, (my eldest daughter has nut/peanut allergy, but I digress), this means that she has severe learning differences which affect all aspects of her life. In addition, she HAD also suffered from eczema and yeast infections throughout many of her early childhood years. I realized at that time, just how critical an element food was and IS towards creating and maintaining optimal health within the body. I educated myself about various 'special diets' and played around with balancing everyday nutritional needs with her individual requirements for a healthy body. I became quite adept at preparing menus to satisfy all members of my family. This knowledge and unique skill set, I use on a daily basis as I help my clients get back to nutritious eating, and get back to a stress-free, family-oriented table.